Last year I started hacking-cologne.de, a calender for hacking events around cologen. Now it is time to go a step further. I replaced the google calender with a small rails app.
At the moment it's only a small app with the railscast default layout, but this will change soon.
And this is how it looks like: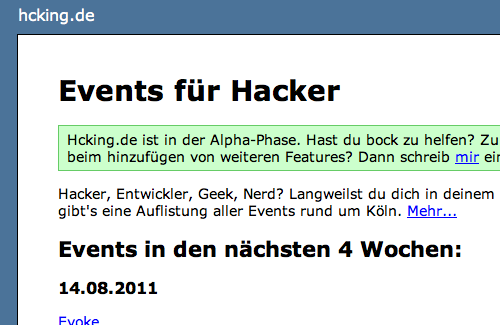 Pretty, pretty, pretty …. pretty good!
If you want to participate somehow, feel free to contact me!